Products
Product
18016445617
You are welcome to inquire
Shanghai Xinmao Instrument Co., Ltd.
721 visible spectrophotometer series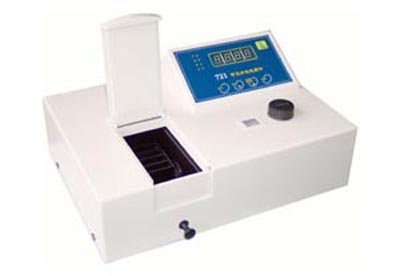 Name visible spectrophotometer series
Model 721 Series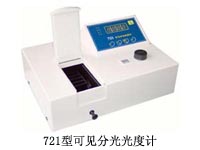 Introduction:
721﹑721-100 is single beam spectrophotometer that analyzes specimen materials in the visible spectral range. Its high precision and reliable performance made it ideal for applications in medicine, petrochemistry, agriculture, food industry, biochemistry, environmental protection and many other fields.
Features:
※ Single beam, 1200 lines/mm grating, Low stray light & High resolution;
※ Excellent stability and reliability;
※ Microprocessor control technology, Automatic calibration for 0%T and 100%T;
※ Selectable model for different requirements;
※ 4LED digital display, for easy reading and operation;
Specifications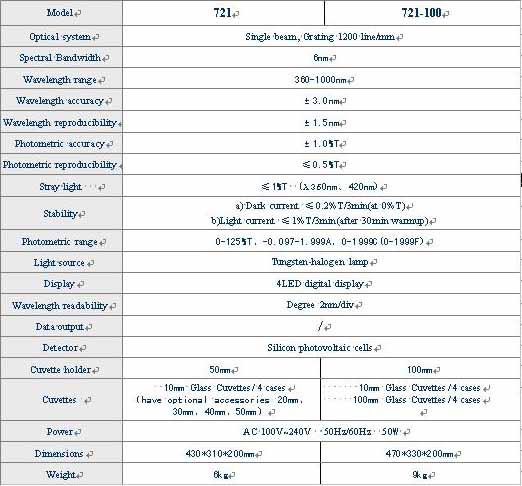 Contact Us
People-oriented, customer first
E-mail:xinmao10@163.com
     sale@china-xinmao.com
Company always adhere to the principle of the supremacy of the quality
Welcome to Shanghai Xin Mao Instrument Co., Ltd.
Shanghai Xin Mao Instrument Co., Ltd.is a research, development, production, sales, technical advisory services in one scale and specialized high-tech enterprises.
ADD:Songjiang Shanghai see nine city one of 4th floor, tower 2, 280
TEL: 021-64066837